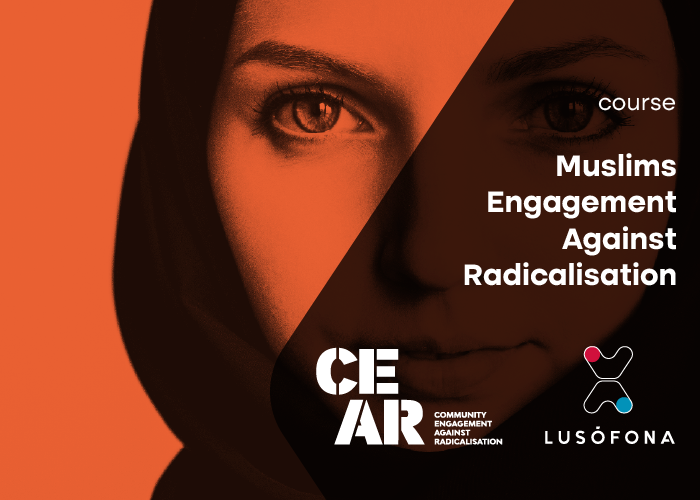 Muslims Engagement Against Radicalisation
In this course you help students understand the origins and characteristics of Fundamentalist Islam and Islamist Extremism. Enroll today.
What you will learn
Properly differentiating between being 'radical' or radicalised
Which factors and processes contribute to the radicalisation of youth
Understanding the origins and characteristics of Fundamentalist Islam and Islamist Extremism
Being better able to identify the presence of Islamist Extremism among youth
How to engage in counter extremism interventions involving Islamist Extremists
About This Course Project
Community Engagement Against Radicalisation is a project led by The University of Lusofona, in partnership with NGOs and research institutions from 10 countries. Its objective is to develop practical models of community and civic engagement that can enhance civil society capacity to prevent and counter radicalisation. This includes developing digital toolkits, implementing tailored trainings, and launching a consultancy service. The project is expected to enable individuals working in the field of preventing and countering violent extremism (P/CVE) to be better equipped to meet the challenges facing them as practitioners, and to enable them to work as multipliers within their own communities by developing PVE/CVE sustainable initiatives.
Project Consortium: ULHT (PORTUGAL), CESIE(ITÁLIA); UPPSALA UNIVERSITET(SWEDEN); SVF(HUNGARY); CSI(CYPRUS); Active Citizens Partnership (GREECE); Multikulturel (AUSTRIA); Techsoup (POLAND); CAPRI (FRANCE); PATRIR (ROMANIA) and BONS (FRANCE).
Certification
The course is composed of 5 modules. In each module has a short assessment at the end. If you score more than 50 (in 100) you will be granted a certificate at the end of the course.
Fees
The certificate and the course are free of any fees